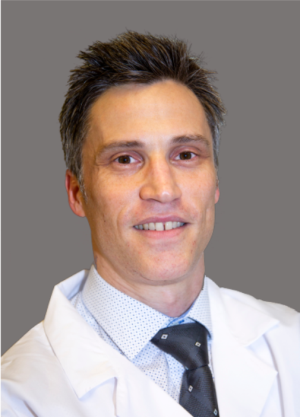 Dr. Dario Kivelevitch, MD
---
Physician (MD, DO)
Dermatology
---
Specialty
Cosmetic Dermatology
---
Texas Dermatology Associates, P.A.
3900 Junius Street,
Suite 145
Dallas, Texas 75246
[MAP]
Website
---
About Me
Dr. Dario Kivelevitch, MD is a board-certified Dallas dermatologist and providing care to patients at Texas Dermatology Associates.
Medical Expertise
Dr. Kivelevitch specializes in medical and cosmetic dermatology and dermatology research. His research has been focused on the immunobiology of psoriasis and psoriasis therapy.

He has expertise in the treatment of Psoriasis, Alopecia (hair loss), Atopic Dermatitis (eczema), Contact Dermatitis, Acne, Lupus, and Skin Cancer

He offers a variety of cosmetic procedures, including facial rejuvenation, neuromodulators (Botox), injectable hyaluronic fillers (Juvederm).
Conditions Treated
Acne
Aging Skin & Wrinkles
Allergic Contact Dermatitis
Atopic Dermatitis
Hair Loss (Balding)
Psoriasis
Psoriatic Arthritis
Skin Cancer
Procedures & Services
Biologic Medications for Psoriasis
Biologic Medications for Psoriatic Arthritis
Botox® Cosmetic
Juvederm®
Patch Testing for Contact Dermatitis
Education & Training
Dr. Dario Kivelevitch was born in Buenos Aires, Argentina, and completed his medical degree at the University of Buenos Aires. He graduated in 2000 and completed both an Internal Medicine and a Dermatology residency in Buenos Aires. Following his training he became Assistant Professor of Dermatology and Internal Medicine at the University of Buenos Aires.

Dr. Kivelevitch has been involved in psoriasis research from an early stage in his dermatology career and in 2013 accepted a two-year translational research fellowship at the Baylor Institute of Immunology Research. He re-trained in Dermatology at the Baylor Dermatology residency program and graduated as chief resident in June 2018.
Texas Dermatology Associates, P.A.

At Texas Dermatology Associates, our board-certified dermatologists and physician assistants specialize in the diagnosis, management and prevention of skin, hair and nail conditions with access to advanced treatments and technologies to offer the best possible care. One of the most important aspects of good skin care is regular skin examinations. We recommend that all of our patients regularly inspect their skin monthly for changes and suspicious-looking lesions or changes in existing skin characteristics.

At Texas Dermatology Associates, we've been committed to providing our patients with the most up-to-date cosmetic and aesthetic skin care options for more than 30 years. We were involved in the first clinical trials of Botox® and hyaluronic acid fillers, and among the first institutes in the nation to provide these cosmetic procedures to our patients. In September 2014, we opened our brand new, state-of-the-art facility—the Menter Cosmetic Institute. Today, we offer the latest cosmetic, body contouring, laser and aesthetic services in an indulgent spa-like environment. When it comes to cosmetic dermatology, Baylor University Medical Center is the perfect home for the Menter Cosmetic Institute.