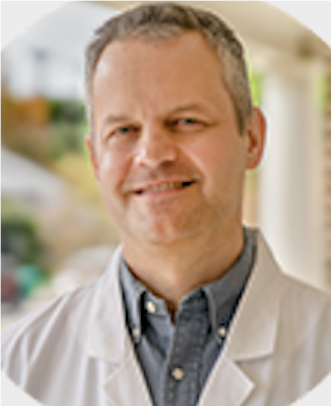 Dr. Eric Hanson, MD
---
Physician (MD, DO)
Dermatology
---
Specialty
Cosmetic Dermatology,
Mohs Surgery
Provide Feedback
---
Knott Street Dermatology
301 NE Knott Street
Portland, Oregon 97212
[MAP]
Website
---
About Me
Dr. Eric Hanson earned his undergraduate degree from the University of Illinois prior to obtaining his medical degree (MD) from Tufts University School of Medicine in Boston. Dr. Hanson then completed a transitional internship at the Naval Medical Center in San Diego before embarking on a four-year military commitment with the US Navy in Groton, CT where he served as an Undersea Medical Officer.
While serving the diving and submariner community, Commander Hanson received many medals and commendations, including those honoring his service as a US Navy Diver, as well as his medical support for the Salvage Operation of TWA Flight 800 off the Long Island coast.
Medical Expertise
Eric L. Hanson, MD is a board-certified Portland dermatologist and Mohs surgeon providing medical dermatology care to patients at Knott Street Dermatology. Dr. Hanson received additional training in the use of Mohs surgery for the treatment of skin cancer.
Conditions Treated
Acne
Aging Skin & Wrinkles
Allergic Contact Dermatitis
Atopic Dermatitis
Hair Loss (Balding)
Psoriasis
Rosacea
Seborrheic Keratosis
Skin Cancer
Warts
Procedures & Services
Biologic Medications for Psoriasis
Botox® Cosmetic
CoolSculpting®
Dermal Fillers (Soft Tissue Augmentation)
Juvederm®
Mohs Surgery for Skin Cancer
Tips & Wisdom
Photodynamic Therapy (PDT)
Photodynamic Therapy (PDT) treats actinic keratoses (precancerous lesions), certain types of skin cancer, and acne. PDT is a two-stage treatment combining light energy with a drug (photosensitizer) to destroy said cancerous and precancerous cells after light activation while leaving normal cells intact. The treatment consists of application of a sensitizing agent – either Levulan (aminolevulinic acid 20%) or Metvixia (methyl aminolevulinate 16.8%) – which is left on the skin and a...
Education & Training
Dermatology Residency: University of North Carolina Hospitals (UNC at Chapel Hill)
Medical Internship: Naval Medical Center
Medical School: Tufts University School of Medicine
Knott Street Dermatology

Knott Street Dermatology provides quality skin, hair, and nail care incorporating current medical and surgical practices for optimal dermatological health.

With a primary focus on treating skin cancer, we offer Mohs Surgery and an in-house pathology laboratory.

Knott Street Dermatology also has an aesthetic department offering a full array of cosmetic procedures.

Our providers accept most insurance carriers, and are available in two locations to treat all of your skin, hair, and nail needs.