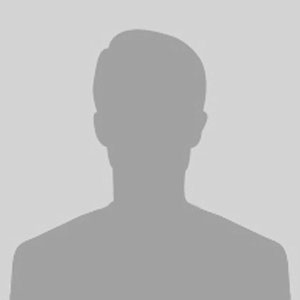 Dr. Howard Donsky, MD
---
Physician (MD, DO)
Dermatology
---
Provide Feedback
---
Grand Canyon Dermatology
1150 N Country Club Dr.
Suite 6
Mesa, Arizona 85201
[MAP]
Learn More
About Me
Dr. Donsky received his medical degree from University of Toronto. His residency in Internal Medicine was followed by Dermatology and Dermatologic Surgery residency training at Henry Ford Hospital in Detroit, Michigan.
He began private practice in Toronto, and during his years there he was Head of Dermatology at Toronto General Hospital and University of Toronto.
Dr. Donsky moved to Rochester, New York and was in private practice. He also taught at University of Rochester, Strong Memorial Hospital and Rochester General Hospital.
In 2009 he opened Grand Canyon Dermatology in Phoenix, Arizona. Dr. Donsky also teaches Dermatology at Mayo Clinic in Scottsdale, Arizona.
He is a Fellow of the American Academy of Dermatology, American Society for Laser Medicine and Surgery, American Society for Dermatologic Surgery, the Royal College of Physicians of Canada and the Canadian Institute of Facioplastic Surgery.
In addition, Dr. Donsky has written multiple papers on skin cancer, nail disorders, vascular tumors and the skin manifestations of internal malignancy. He also authored the world-renowned guidebook to healthy skin, Beauty is Skin Deep.
Dr. Donsky was selected as the on call Dermatologist for both the Canadian Olympic Team and for the British Royal Family when they visited Canada. He has presented scientific papers in many cities at Dermatology conferences throughout the world and has been a frequent guest/commentator on numerous television and radio shows over the years.
Dr. Donsky enjoys spending his leisure time with his wife and 3 children. He also plays guitar and motorcycle rides when he has the opportunity. Physical fitness is an important part of his lifestyle. Dr. Donsky respects the importance of the golden rule and does his best to ensure that all patients are treated with respect and optimal care.
He has been the lead investigator in numerous research studies related to skin care. He also has done varied investigative projects , including those related to psoriasis, eczema and viral skin conditions. Recent studies he conducted included Botox and Juvederm treatments. Dr. Donsky is considered a national teaching center for Botox therapy.
Medical Expertise
Diagnosis and treatment of skin conditions, including acne, eczema, rosacea, psoriasis and skin cancer.
Conditions Treated
Acne
Aging Skin & Wrinkles
Allergic Contact Dermatitis
Atopic Dermatitis
Hair Loss (Balding)
Psoriasis
Rosacea
Seborrheic Keratosis
Skin Cancer
Warts