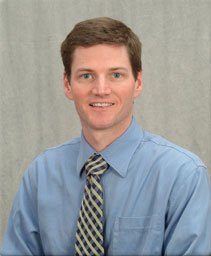 Dr. James Seward, MD
---
Physician (MD, DO)
Dermatology
---
Provide Feedback
---
Dermatology Care of Charlotte
15830 Ballantyne Medical Place
Suite 100
Charlotte, North Carolina 28277
[MAP]
Learn More
About Me
James L. Seward, M.D. is a board certified Charlotte dermatologist providing care to the patients in the Charlotte area at Dermatology Care of Charlotte.
He specializes in the treatment of the skin, hair, and nails.
Dr. James Seward obtained his M.D. degree from the Medical College of Ohio, graduating first in his class and completed his Internship at Georgetown University. Continuing his education, Dr. Seward completed his Dermatology Residency at the University of Louisville. During his residency, he was awarded the coveted Excellence in Clinical Education Award as the most outstanding teacher in the School of Medicine. Dr. James Seward is a frequent speaker to community groups about skin health and skin cancer. He is also a clinical instructor for the CMC-Union Family Medicine Residency based in Monroe, NC and the CMC Urgent Care Fellowship.
Professional Affiliations:
American Academy of Dermatology (AAD),Fellow
North Carolina Dermatology Association (NCDA), Fellow
Charlotte Dermatology Association(CDA), Fellow
American Medical Association (AMA), Fellow
American Society for Dermatologic Surgeons (ASDS), Fellow
National Psoriasis Foundation (NPF), Fellow
Medical Expertise
Dr. Seward specializes in the treatment of the skin, hair, and nails with a particular interest in the treatment of psoriasis.
Conditions Treated
Acne
Aging Skin & Wrinkles
Allergic Contact Dermatitis
Atopic Dermatitis
Hair Loss (Balding)
Psoriasis
Rosacea
Seborrheic Keratosis
Skin Cancer
Warts
Tips & Wisdom
Our Sunscreen Recommendations
The physicians at Dermatology Care of Charlotte recommend regular use of broad spectrum sunscreens for sun exposed skin to prevent skin cancer and premature aging of the skin. A sunscreen should be at least SPF 30, however, higher numbers do not protect more as long as it is applied properly. A sunscreen should also be broad spectrum (able to protect against both UVA and UVB). To ensure broad spectrum coverage, one must make sure that the sunscreen contains at least ONE of ...
Education & Training
Residency: University of Louisville
Internship: Georgetown University Hospital
Medical School: University of Toledo College of Medicine
Dermatology Care of Charlotte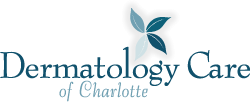 The experienced board-certified dermatologists of Dermatology Care Charlotte specialize in medical, surgical, and cosmetic skin care for both adults and children. Each dermatologist in our office is committed to providing the highest quality dermatology care in a professional and patient friendly environment. Our physicians are experts in the diagnosis and treatment of acne, rosacea, moles, skin cancer, warts, eczema, psoriasis, rashes, hair loss, and other conditions of the skin, hair, and nails.