Dr. Julie Dixon, MD
---
Physician (MD, DO)
Dermatology
---
Ironwood Dermatology, PC
1735 East Skyline Drive
Tucson, Arizona 85718
[MAP]
Learn More
About Me
Julie E. Dixon, MD, FAAD
Dermatologist
Having completed her dermatology residency at the University of Louisville, Dr. Julie Dixon brings a different perspective to our group. After graduating from UCLA with a BS in Psychobiology, she attended medical school at the Ohio State University where she graduated as a member of the Alpha Omega Alpha Medical Honor Society. She then moved to Tucson and completed a residency in Emergency Medicine at the University of Arizona. After working in a local Tucson emergency department and completing a one year research fellowship with the Arizona Cancer Center where she investigated skin cancer, she completed a residency in Dermatology at the University of Louisville. Doctor Dixon is a Diplomate of the American Board of Dermatology.
Medical Expertise
Diagnosis and treatment of skin conditions, including acne, eczema, rosacea, psoriasis and skin cancer.
Conditions Treated
Acne
Aging Skin & Wrinkles
Allergic Contact Dermatitis
Atopic Dermatitis
Hair Loss (Balding)
Psoriasis
Rosacea
Seborrheic Keratosis
Skin Cancer
Warts
Ironwood Dermatology, PC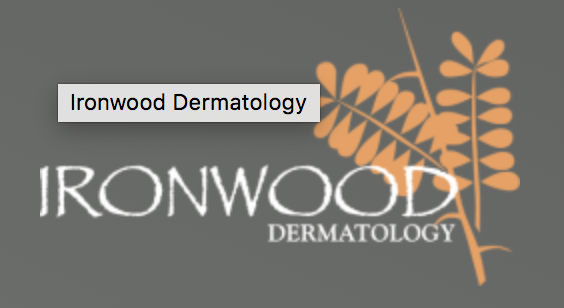 The Ironwood Dermatology team is comprised of licensed dermatologists, nurses, and aestheticians who are committed to building and maintaining relationships with patients. Each has a solid understanding of skincare needs in our arid desert environment.

Whether you're interested in meeting with a trained and licensed dermatologist to diagnose and treat a dermatologic condition or reduce unwanted hair or fat, education and access to information should be your first step to healthy skin.