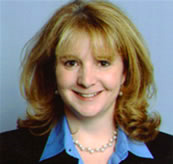 Dr. K. Carder, MD
---
Physician (MD, DO)
Dermatology
---
Specialty
Pediatric Dermatology
Provide Feedback
---
Pediatric Dermatology of Dallas
9900 N. Central Expressway Suite #225
Dallas, Texas 75231
[MAP]
Website
---
About Me
Dr. K. Robin Carder, MD is a board-certified Dallas dermatologist providing care to patients at Pediatric Dermatology of Dallas.
Medical Expertise
Dr. Carder specializes in pediatric dermatology. She diagnoses and treats skin conditions in children, including acne, warts, birthmarks and genetic skin diseases.
Conditions Treated
Acne
Aging Skin & Wrinkles
Allergic Contact Dermatitis
Atopic Dermatitis
Hair Loss (Balding)
Psoriasis
Rosacea
Seborrheic Keratosis
Skin Cancer
Warts
Procedures & Services
Laser Skin Rejuvenation
Education & Training
Undergraduate Degree: Davidson College Medical Degree: University of Texas Health Science Center Residencies in Pediatrics: Children's Medical Center of Dallas Residencies in Dermatology: University of Kansas Medical Center Fellowship in Clinical Dermatology Research: Harvard Medical School Fellowship in Pediatric Dermatology: University of Colorado Health Sciences Center "