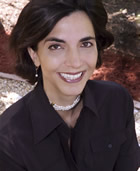 Dr. Martha Stewart, MD
---
Physician (MD, DO)
Dermatology
---
Provide Feedback
---
Martha E. Stewart, M.D., L.L.C.
4060 Lonesome Road
Mandeville, Louisiana 70448
[MAP]
Learn More
About Me
Dr. Stewart's extensive training makes her well qualified to treat all ages and any skin condition. Her experience allows her to recognize and treat common skin conditions, such as skin cancer, moles, eczema, fungal infections, warts, psoriasis, and acne, and other more serious skin conditions as well. Whether you have a medical skin condition or want to enhance your skin's appearance, you need to feel confident in the care you receive. Rest assured, Dr. Stewart's extensive education, dedication to state-of-the-art care, and compassionate approach to often embarrassing skin conditions makes her uniquely qualified to care for your skin.

Dr. Stewart earned her medical degree from Tulane University School of Medicine and completed her internship and dermatology residency at Louisiana State University Medical Center in New Orleans. In her final year of residency, Dr. Stewart received the honor of winning the Louisiana Dermatological Society's Peterkin Award for the outstanding resident research project. She is a published author, has given several lectures at local and regional meetings and has provided free informational seminars to the public on a variety of topics, such as skin cancer awareness and the latest in cosmetic procedures.

In addition to her extensive training, Dr. Stewart keeps current on new developments in the field of dermatology by being a member of several professional organizations.

Dr. Stewart is a member of the following organizations:

    * Fellow, American Academy of Dermatology
    * American Society for Dermatologic Surgery
    * Women's Dermatologic Society
    * Louisiana Dermatological Society
    * Louisiana State Medical Society



Medical Expertise
Diagnosis and treatment of skin conditions, including acne, eczema, rosacea, psoriasis and skin cancer.
Conditions Treated
Acne
Aging Skin & Wrinkles
Allergic Contact Dermatitis
Atopic Dermatitis
Hair Loss (Balding)
Psoriasis
Rosacea
Seborrheic Keratosis
Skin Cancer
Warts
Martha E. Stewart, M.D., L.L.C.

Beautiful, Healthy Skin is Our Specialty
WELCOME TO MARTHA E. STEWART, M.D., L.L.C.
Dr. Martha E. Stewart and Dr. Amy T. Ananth are board certified by the American Board of Dermatology and specialize in medical, surgical, and cosmetic dermatology for patients of all ages.
Dr. Stewart and her staff truly feel that healthy skin is beautiful skin, and you can have both. No one wants to look overdone, which is why our practice offers minimally invasive, non-surgical procedures that can help you look your best– naturally.
OUR PRACTICE
We provide a wide range of dermatological services including comprehensive skin cancer screenings and the treatment of moles, eczema, psoriasis, acne and more. We also offer an extensive variety of cosmetic services including dermal fillers, skin resurfacing and skin tightening procedures, chemical peels, and more. Using the most advanced techniques and state-of-the-art technology we are committed to helping you look and feel your best. In addition to cosmetic services, our practice offers the finest in skin care products. Feel free to consult with our highly trained skin care professionals who will personalize a regimen to meet your individual needs.
OUR PATIENTS
Patients are pleasantly surprised that the style of our dermatology practice is somewhat different than other medical offices. We provide personalized care in a relaxed, comfortable atmosphere. Our office is conveniently located, yet provides a private setting, offering discretion to those who desire it. If you have any questions or would like to schedule an appointment, please contact our office and our staff will be happy to assist you.
"Please take a few minutes to explore our website and become more familiar with our practice and staff. We realize you have a choice with respect to your medical care, and appreciate the trust you have placed in us. We look forward to meeting you."
-Martha E. Stewart, MD