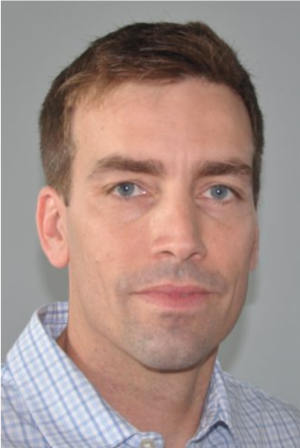 Dr. Max Gratrix, MD
---
Physician (MD, DO)
Dermatology
---
Provide Feedback
---
Carson Dermatology Skin Cancer Center
1505 Medical Parkway
Carson City, Nevada 89703
[MAP]
Website
---
About Me
Dr. Max Gratrix is a board-certified dermatologist and Mohs surgeon providing care to patients in the Carson Nevada area at Carson Dermatology.

He was previously selected to serve as the executive medicine dermatology consultant, where he was the primary dermatology provider for the U.S. Senate, House of Representatives, Supreme Court, and senior leaders of the military.

Dr. Max Gratrix formerly served eleven years on active duty in the United States Army.

He completed two deployments to combat zones as a battalion surgeon and several training missions including a study of tropical diseases along the Amazon River in Peru.
Medical Expertise
Dr. Gratrix specializes in the use of Mohs surgery to treat skin cancer.
Conditions Treated
Acne
Aging Skin & Wrinkles
Allergic Contact Dermatitis
Atopic Dermatitis
Hair Loss (Balding)
Psoriasis
Rosacea
Seborrheic Keratosis
Skin Cancer
Warts
Procedures & Services
Mohs Surgery for Skin Cancer
Tips & Wisdom
Kybella®
No one likes the look of excess fullness beneath the face, yet millions of Americans suffer from the dreaded double chin and do nothing to correct or eliminate it. ​Eliminating the double chin is no exception. The recent introduction and use of deoxycholic acid, known also as Kybella, has provided displeased individuals worldwide a safe, easy, and effective way to get rid of that excess flesh just below the jaw. The clinically-proven use of deoxycholic acid to target and eliminate fat depo...
Botox® Cosmetic
Botox is injected with a very small needle directly into the muscle that needs to be relaxed to erase the wrinkle. Most people feel only a tiny stinging sensation. We use "numbing" cream in our office for 20-30 minutes prior to treatment to make the injections virtually painless. The effects of Botox are somewhat cumulative. You may need to go every three to four months for the first year, depending on what area you're treating. After that, the interval often extends out. Ma...
Education & Training
Dr. Gratrix received his his medical degree as an honor graduate from the Uniformed Services University in Bethesda, Maryland and completed his internship and dermatology residency at Brooke Army and Wilford Hall Medical Centers in San Antonio, Texas, where he received comprehensive training in medical and surgical dermatology.
After residency Dr. Gratrix joined the teaching staff at the Walter Reed dermatology residency training program in Washington, D.C., where he practiced for seven years. He held numerous leadership positions including Chief of Procedural Dermatology with oversight of residents on complex surgical, cosmetic, and laser procedures.
Carson Dermatology Skin Cancer Center

Carson Dermatology will work with you to ensure your skin is at its healthiest and free from skin cancer and other common disorders.
With offices in Carson City, NV, and Reno, NV, we provide dermatology services to all surrounding areas, including Sparks, Dayton, Minden, Gardnerville, Fernley, Fallon, North and South Lake Tahoe, Bishop, and Mammoth Lakes.
Carson Dermatology offers skin cancer screenings and treatment of all skin conditions using the most up-to-date, evidence-based medical practices.
Our team of qualified experts will evaluate each patient and provide an accurate diagnosis and treatment plan. Some problems can be fixed quickly with a simple procedure or medicine, while others may require long-term treatment. We are here to support you and ensure you are consistently happy and that your skin remains healthy.
We have served Northern Nevada since 1979 and pride ourselves on our experience and expertise. Every patient that comes into our office, whether for a one-time appointment or recurring treatments, is part of our family, and we make sure that you leave feeling listened to and cared for.
Our specialty lies in our diagnostic accuracy and treatment, and we feel confident that we can give you the best service and the best treatment.
If you have a skin problem you need help with, contact us today and we'll be happy to set up an appointment for you to come in and see a licensed and experienced dermatologist.