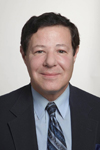 Dr. Nelson Novick, MD
---
Physician (MD, DO)
Dermatology
---
Specialty
Cosmetic Dermatology,
Dermatologic Surgery
Provide Feedback
---
Nelson Lee Novick, M.D.
500 East 85th Street
Suite P-1
New York, New York 10028
[MAP]
Learn More
About Me
Nelson Lee Novick, MD is a board-certified NYC dermatologist providing care to patients in New York City with offices in the Upper East Side.

Dr. Nelson also serves as Clinical Professor of Dermatology at Mount Sinai School of Medicine in New York City, Attending Physician, and a former OPD Clinic Chief within the department of dermatology of the Medical Center.

Dr. Novick has been honored with listings in Who's Who in America for more than two decades, and he has been listed in Consumer Research Council of America's Guide to America's Top Physicians--2003-2006 and Guide To America's Top Dermatologists--2007-2008.

He has also received awards from his peers, including for Excellence in Teaching; Outstanding Patient Care; and the American Academy of Dermatology's prestigious Leadership Circle Award.

Dr. Nelson Novick has been the author and senior editor of numerous scientific articles, medical textbooks and chapters. In addition, he has written nine trade books, over a hundred articles, and more than a half dozen audiotapes on skin care. He has by-lined for many popular magazines and newspapers, such as Good Housekeeping and Reader's Digest, served as an FAQ expert for WebMD.com.
Medical Expertise
Dr. Novick specializes in cosmetic dermatology with particular expertise in the use of non-surgical aesthetic procedures, non-surgical facelifts, botulinum toxin (Botox), and dermal fillers (Juvederm).
Conditions Treated
Acne
Aging Skin & Wrinkles
Allergic Contact Dermatitis
Atopic Dermatitis
Hair Loss (Balding)
Psoriasis
Rosacea
Seborrheic Keratosis
Skin Cancer
Warts
Procedures & Services
Botox® Cosmetic
Dysport®
Juvederm®
Kybella®
Laser Hair Removal
Laser Resurfacing
Laser Skin Rejuvenation
Latisse® (bimatropost ophthalmic solution)
Sculptra® Aesthetic
Tattoo Removal
Tissue Tightening
Tumescent Liposuction
Patient Education Resources
Nelson Lee Novick, M.D.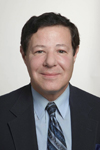 Dr. Nelson Novick provides dermatology care for patients in the Upper East Side of New York City and at the Cosmedispa location in Israel.
Our office appreciates the opportunity to serve you and to meet your special skin care needs. Our goals are to combine personalized attention with the highest quality of professional care using the latest proven therapeutic advances, techniques and methods for:
Treating Hair, Skin, and Nail Problems
Achieving Total Facial, Neck, Chest and Hand Rejuvenation without surgery