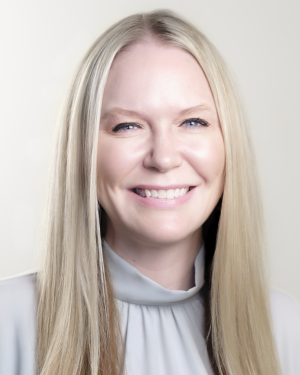 Dr. Sarah Schram, MD
---
Physician (MD, DO)
Dermatology
---
Specialty
Cosmetic Dermatology,
Mohs Surgery
---
Pima Dermatology
5150 E Glenn Street
Tucson, Arizona 85712
[MAP]
Learn More
About Me
Sarah Schram, MD is a board-certified Tucson dermatologist and Mohs surgeon providing care to patients at Pima Dermatology since 2015.

Dr. Schram was an Assistant Professor and Dermatologic Surgeon at the University of Minnesota prior to joining Pima Dermatology. Professional Dermatology Affiliations

Dr. Schram currently serves on the Board of Trustees of the Women's Foundation of Southern Arizona.

Dr. Schram has lectured to dermatology residents and presented research at numerous national meetings.

Medical Expertise
Dr. Schram specializes in Mohs Skin Cancer Surgery, with a special interest in Cutaneous Oncology and Cosmetic Dermatology. She is thoroughly skilled in General, Surgical, and Cosmetic Dermatology and Lasers.
Conditions Treated
Acne
Aging Skin & Wrinkles
Allergic Contact Dermatitis
Atopic Dermatitis
Hair Loss (Balding)
Psoriasis
Rosacea
Seborrheic Keratosis
Skin Cancer
Warts
Procedures & Services
Botox® Cosmetic
Juvederm®
Mohs Surgery for Skin Cancer
Education & Training
Dr. Schram received her Doctor of Medicine Degree (MD) at the University of Minnesota Medical School where she earned academic honors with the Glasgow-Rubin Citation for Academic Achievement and was elected to the Alpha Omega Alpha (AOA) Honor Medical Society. She then completed her 3-year Dermatology Residency training at the University of Minnesota Medical School. She then went on to complete extensive training in Mohs and Laser Surgery at the University of Minnesota.
Professional Affiliations
Pima Dermatology

Pima Dermatology, PC, has proudly served the Tucson, Arizona community for over 30 years. Our board-certified dermatologists employ the latest techniques and advances in skin diagnosis and treatment, specializing in laser treatments and Mohs skin cancer surgery.

We offer medical, surgical, cosmetic, and laser dermatology. Our office features more than 20 on-site Laser modalities, a Mohs lab, narrowband UVB phototherapy, two skin care sales areas, and the VISIA Complexion Analysis. We have a beautiful surgical unit with fully-equipped procedure rooms and comfortable areas for pre and post-operative care.

Our medical dermatology services cover routine skin examinations (annual skin checks) to the extensive treatment of conditions such as acne, eczema, psoriasis, rosacea, warts, and rashes.

Surgical dermatology procedures include skin cancer surgery (often using Mohs surgery for the most complex skin cancers) and laser treatments of various birthmarks.

In the area of cosmetic dermatology, our new Laser + Cosmetic Center (adjacent to the medical side of our practice) offers patients the opportunity to achieve their aesthetic goals in a safe and beautiful, ambulatory-care certified space. We provide a full range of cosmetic offerings such as, dermal filler injections, Botox®, CoolSculpting®, Platelet-Rich Plasma (PRP) facial rejuvenation, various peels, microdermabrasion, dermaplaning, the VISIA Complexion Analysis, and more.