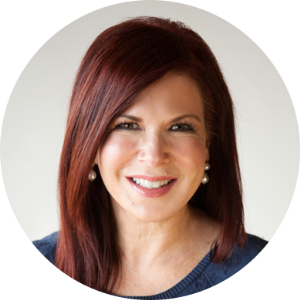 Dr. Vivian Bucay, MD
---
Physician (MD, DO)
Dermatology
---
Specialty
Cosmetic Dermatology
Provide Feedback
---
Vivian W. Bucay, M.D.
326 W. Craig Pl.
San Antonio, Texas 78212
[MAP]
Learn More
About Me
Dr. Vivian Bucay is a board-certified San Antonia dermatologist providing care to patients at the Bucay Center for Dermatology and Aesthetics.
Dr. Bucay is a member of many professional organizations, and is a Fellow of the American Academy of Dermatology, the American Society of Dermatologic Surgery, the International Society of Dermatology, the Society for Pediatric Dermatology, and the American Society for Laser Medicine and Surgery.
Medical Expertise
Dr. Bucay specializes in cosmetic dermatology and has years of experience providing botulinum toxin and soft tissue fillers.
Conditions Treated
Acne
Aging Skin & Wrinkles
Allergic Contact Dermatitis
Atopic Dermatitis
Hair Loss (Balding)
Psoriasis
Rosacea
Seborrheic Keratosis
Skin Cancer
Warts
Procedures & Services
Body Sculpting
Botox® Cosmetic
CoolSculpting®
Cosmeceuticals
Dermal Fillers (Soft Tissue Augmentation)
Juvederm®
Kybella®
Patient Education Resources
Melanoma Overview
As a dermatologist in clinical practice since 1991, I have had many opportunities to make a positive impact on patients' lives by being the first to diagnose and treat skin cancers, above all nonmelanoma skin cancers. Fortunately, almost every patient has had a good outcome, primarily because of early diagnosis and intervention. Like most dermatologists, I understand that if I encounter high-risk melanoma or advanced disease, clinical management will most often become the responsibility...
Education & Training
Dr. Bucay received her undergraduate degree from The Johns Hopkins University and her medical degree from the Baylor College of Medicine. Dr. Bucay did her dermatology training at the University of Miami and the Baylor College of Medicine in Houston, TX.
Dr. Bucay currently maintains a private practice in San Antonio and travels regularly to Laredo, TX, where she sees patients as well.

Professional Affiliations