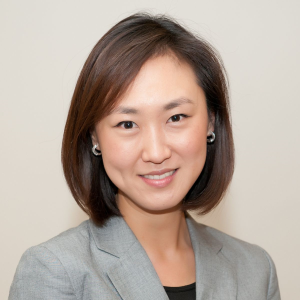 Dr. Yeon Paek, MD
---
Physician (MD, DO)
Dermatology
---
Specialty
Cosmetic Dermatology,
Dermatologic Surgery
---
Texas Dermatology Associates, P.A.
3900 Junius Street,
Suite 145
Dallas, Texas 75246
[MAP]
Website
---
About Me
Dr. So Yeon Paek, MD is a board-certified Dallas dermatologist and native Texan providing care to patients at Texas Dermatology Associates.

Dr. Paek is the recipient of several awards and honors, including the Women's Dermatologic Society Academic Research Award for psoriasis research and the Michael S. Benninger, M.D. Award for excellence as physician, researcher, and teacher at Henry Ford.

Dr. Paek previously served as Assistant Professor of Dermatology at Brown Medical School, Co-Director of the Center for Skin and Musculoskeletal Diseases, and Medical Director of the Phototherapy Unit at Rhode Island Hospital.

She has been Principal Investigator for numerous research studies and has written book chapters and articles in peer-reviewed medical journals.
Medical Expertise
Dr. Paek specializes in medical, surgical and cosmetic dermatology. She has particular expertise in the treatment of hidradenitis suppurativa and psoriasis, including the use of biologic medications.
Conditions Treated
Acne
Aging Skin & Wrinkles
Allergic Contact Dermatitis
Atopic Dermatitis
Hair Loss (Balding)
Psoriasis
Rosacea
Seborrheic Keratosis
Skin Cancer
Warts
Procedures & Services
Biologic Medications for Psoriasis
Biologic Medications for Psoriatic Arthritis
Botox® Cosmetic
Juvederm®
Education & Training
Dr. So Yeon Paek graduated from Yale University with a degree in Molecular Biophysics and Biochemistry. She then returned to Texas and received her medical degree (MD) from the University of Texas Southwestern Medical School. She completed a clinical research fellowship at the National Institutes of Health (NIH), internship at St. Luke's-Roosevelt Hospital Center in New York City, and dermatology residency at Henry Ford Hospital in Michigan.
Professional Affiliations
Texas Dermatology Associates, P.A.

At Texas Dermatology Associates, our board-certified dermatologists and physician assistants specialize in the diagnosis, management and prevention of skin, hair and nail conditions with access to advanced treatments and technologies to offer the best possible care. One of the most important aspects of good skin care is regular skin examinations. We recommend that all of our patients regularly inspect their skin monthly for changes and suspicious-looking lesions or changes in existing skin characteristics.

At Texas Dermatology Associates, we've been committed to providing our patients with the most up-to-date cosmetic and aesthetic skin care options for more than 30 years. We were involved in the first clinical trials of Botox® and hyaluronic acid fillers, and among the first institutes in the nation to provide these cosmetic procedures to our patients. In September 2014, we opened our brand new, state-of-the-art facility—the Menter Cosmetic Institute. Today, we offer the latest cosmetic, body contouring, laser and aesthetic services in an indulgent spa-like environment. When it comes to cosmetic dermatology, Baylor University Medical Center is the perfect home for the Menter Cosmetic Institute.