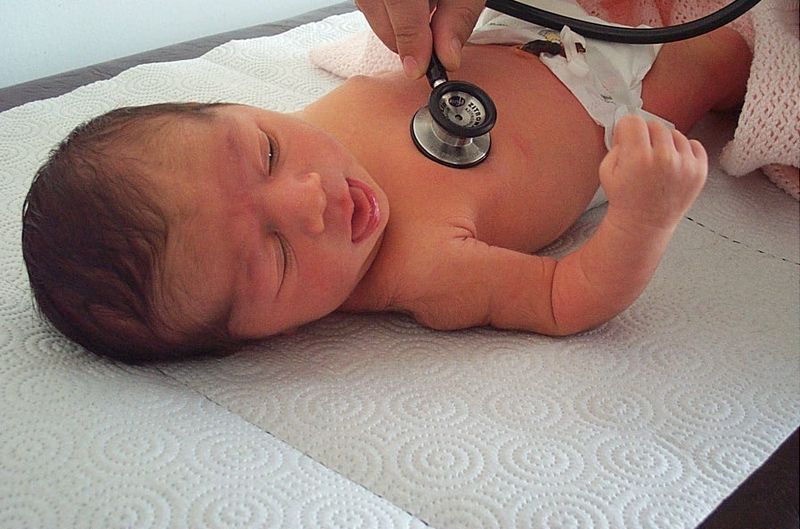 A pediatrician is a medical doctor (M.D., D.O.) who specializes in the care of children. Pediatricians have special training in the health and illnesses of youngsters through the age of adolescence, and most are certified by the American Board of Pediatrics after passing a comprehensive examination covering all areas of health related to infants, children, and young adults.
Pediatricians manage the physical, mental, and emotional well-being of their patients when ill as well as when healthy.
Pediatricians diagnose and treat:
infections, such ear infections (otitis media), pneumonia, urinary tract infections (UTIs), and skin infections
injuries, such as strains and minor fractures
malignancies
organic diseases and dysfunctions
But, pediatricians are concerned with more than physical well-being. They also are involved with the prevention, early detection, and management of other problems that affect children and adolescents, including:
behavioral difficulties
developmental disorders
functional problems
social stresses
depression or anxiety disorders
Pediatrics is a collaborative specialty -- pediatricians work with other medical specialists and healthcare professionals to provide for the health and emotional needs of children.
Pediatric Training
Following graduation from medical school, primary care pediatricians complete three years of education in an accredited pediatric residency program.
Pediatric residency training emphasizes care of the whole infant, child, adolescent, and young adult. Following the pediatric residency, the pediatrician is eligible for board certification by the American Board of Pediatrics with successful completion of a comprehensive written examination. Recertification is required every seven years.Although nearly 60 percent of pediatricians are involved in the provision of primary care for their patients, many others choose to continue their education in pediatric subspecialties.
Pediatric subspecialties include the following:
Developmental-Behavioral Pediatrician
Neonatologist
Pediatric Cardiologist
Pediatric Gastroenterologist
Pediatric Oncologist
Pediatric Surgeon
What does "FAAP" mean after a pediatrician's name?
The FAAP designation after a pediatrician's name stands for Fellow of the American Academy of Pediatrics. Pediatricians who maintain their FAAP designation have obtained board certification in pediatrics and made an ongoing commitment to lifelong learning and advocacy for children.
© Vivacare 2022. All rights reserved
Last updated: 1/8/2019