Keeping up-to-date immunization records for your family, especially your children, is important. You will need your children's immunization records to register them for school, child care, athletic teams, and summer camps or to travel.
Good record-keeping begins with good record-taking. When you need official copies of immunizations records to enroll your child in child care, school, and summer camps or for international travel, they will be much easier to get if you have accurate, up-to-date personal records.
Keep your child's immunization record in a safe place where you can easily locate it. Bring the record to each of your child's doctor visits. Ask the doctor or nurse to record the vaccine given, date, and dosage on your child's immunization record. You should also note where your child got the shot – knowing at which doctor's office or clinic your child received a vaccine will help you get official records when you need them.
Download the Immunization Tracker (PDF)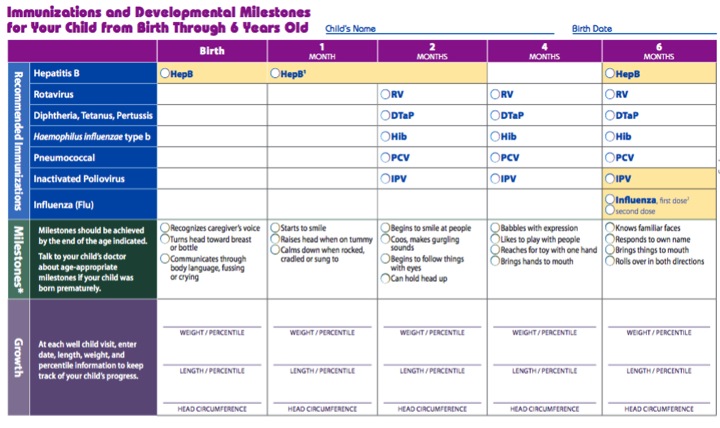 Reference: Centers for Disease Control and Prevention
Last Updated: May 8, 2015