About Me
Alison Mckean, PA is a physician's assistant providing care to patients in Bend, Oregon at Bend Dermatology Clinic.

Alison, PA joined Bend Dermatology in 2010 with 7 yrs of experience as a Physician Assistant and has had an interest in medicine from an early age.
Because many dermatological issues stem from conditions arising from other systems of the body, Alison enjoys using a broad range of knowledge from other areas of medicine to help her patients.

Alison especially enjoys working with multi-generational patient populations treating skin conditions at every age.



Education & Training
Bachelor of Science degree: Oregon State University (OSU)
Physician's Assistant School: University of Florida
Bend Dermatology Clinic, LLC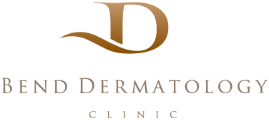 Primary Location
East Bend Main
2747 N.E. Conners Drive,
Bend, Oregon, 97701
(541) 382-5712