Medical Expertise
Dr. Brown is a highly skilled skin laser and dermatologic surgery specialist. She has expertise cosmetic dermatology, including laser medicine and injectables.
Tips & Wisdom
The Fraxel® Re:store laser is a non-ablative fractional laser that penetrates deeper into the skin than most traditional lasers (up to 1.6mm).
The Fraxel® laser is described as "fractional" because the laser light is applied to portions ("fractions") of skin within a treatment zone, leaving areas of intact skin that promote rapid healing.
The portion of skin that is treated with laser light starts to regenerate new collagen and skin cells, leading to younger, more refreshed looking skin.
The Fraxel® Re:store laser may be used in the following circumstances:
For the reduction in the appearance of fine lines and wrinkles, including wrinkles around the eyes (periorbital wrinkles)
For the treatment of scars, including acne scars and surgical scars
For the treatment of lentigines (age spots) and other brown spots (hyperpigmentation)
For the treatment of melasma (mask of pregnancy)
For the treatment of actinic keratoses (AKs) ( form of precancerous skin lesion)
Fraxel® Re:store laser treatment is simple and requires minimal downtime. There are different Fraxel® laser procedures that have been developed to target different skin problems, the Fraxel® Re:store laser is the original and remains a standard.
Fraxel® Re:store laser is a nonsurgical alternative to more invasive surgical procedures, as it significantly reduces the risks and recovery time associated with facelifts and other laser resurfacing procedures. Fraxel® laser treatment can be considered a preventive treatment, as it may eliminate the need for a facelift in the future.
Learn More
Professional Affiliations
About Me
Dr. Alia Brown, MD is a board-certified dermatologist providing care to patients in the Atlanta area at Georgia Dermatology Partners.

Dr. Brown has published in multiple medical and dermatology journals


Education & Training
Bachelor of Science, Spelman College, 2000

Medical Degree (M.D.), Meharry Medical College, Honors, 2005

Internship, Internal Medicine, University of Maryland, 2005- 2006

Dermatology Training, University of Louisville, 2006-2009

Chief Resident, University of Louisville, 2008-2009
Upon completion of her residency in dermatology, Dr. Brown completed a cosmetic and laser fellowship with Dr. David Goldberg.
Gwinnett Dermatology, P.C.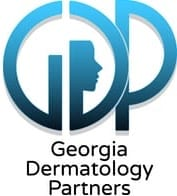 Georgia Dermatology Partners, PC wants you to feel good in your skin! That's why we take a comprehensive Total Skin Care approach to skincare. We provide caring, personalized, highly professional general and surgical dermatology care for infants, children, adolescents and adults of all ages. We compliment those services by offering cosmetic procedures such as Botox, Dermal Fillers and Chemical Peels. This allows our patients to have the best treatment options possible for all their skincare needs and concerns – all under the direct care and supervision of board certified dermatologists.