Medical Expertise
Dr. Ellis specializes in utilizing Mohs Surgery to remove Basal Cell and Squamous Cell Carcinoma. For cancers on the head and neck, he works closely with Oculofacial Plastic & Reconstructive Surgeon Dr. Rachel Ellis who provides convenient in-office post-Mohs reconstructive surgery.

Other conditions Dr. Jeffrey Ellis specializes in are keloids, actinic keratoses (pre-cancers), warts, acne, cysts, contact dermatitis, psoriasis, eczema, & skin cancer such as basal cell cancer, squamous cell cancer & melanoma.




Professional Affiliations
About Me
Dr. Jeffrey Ellis is a board-certified Dermatologist providing care to patients in Hicksville, New York at Belaray Dermatology.

Dr. Ellis is currently the Director of Dermatological Surgery at North Shore/ Long Island Jewish Hospital. In addition, Dr. Jeffrey Ellis serves as the Director of Dermatology for New York-Presbyterian Queens & Brookdale University Hospital.
Education & Training
Dr. Ellis graduated from the combination BA/MD program at Brooklyn College/SUNY Downstate.

Following a pediatric internship at Long Island Jewish Hospital, Dr. Ellis completed his dermatology residency at SUNY Downstate Medical Center, serving as chief resident in his last year. After residency, Dr. Ellis spent an additional year in training, where he completed a fellowship in Mohs Surgery.
Belaray Dermatology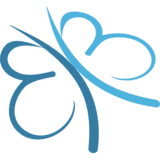 Belaray Dermatology was founded in 2006 by Dr Slear and Dr Ellis, two long time friends and colleagues who wanted to provide a higher level of care and service to their patients.

Since that time the practice has grown and recruited additional providers with the same mindset of putting patients' needs first and providing the highest quality of care.
Primary Location
Hicksville
358 South Oyster Bay Road,
Hicksville, New York, 11801
(516) 822-7546