Medical Expertise
Dr. Shavin specializes in medical dermatology - diagnosing and treating a variety of skin conditions, including acne, eczema, psoriasis, rosacea, and skin cancer.
About Me
Dr. Joel Shavin, MD is a board-certified dermatologist providing care to patients in the Atlanta area at Georgia Dermatology Partners, formerly Gwinnett Dermatology, that he founded in 1978.
Dr. Shavin formed Gwinnett Clinical Research Center where hundreds of clinical trials have been conducted to investigate new treatments for a wide variety of skin conditions.
Dr. Shavin is a member of multiple esteemed medical professional organizations, including the American Academy of Dermatology (AAD), Atlanta Dermatological Association, Georgia Society of Dermatologists, Medical Association of Georgia, and the Southern Medical Association.
Dr. Shavin has published in over 55 medical and dermatology journals.
Education & Training
Dr. Shavin received his Bachelor of Science (BS) degree and medical degree (MD) from Emory University. He then completed a residency in pediatrics and practiced pediatrics in the Atlanta area prior to completing an additional residency training in dermatology at the Medical College of Georgia.


Gwinnett Dermatology, P.C.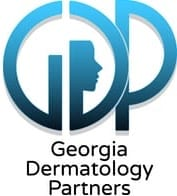 Georgia Dermatology Partners, PC wants you to feel good in your skin! That's why we take a comprehensive Total Skin Care approach to skincare. We provide caring, personalized, highly professional general and surgical dermatology care for infants, children, adolescents and adults of all ages. We compliment those services by offering cosmetic procedures such as Botox, Dermal Fillers and Chemical Peels. This allows our patients to have the best treatment options possible for all their skincare needs and concerns – all under the direct care and supervision of board certified dermatologists.