Medical Expertise
Dr. Weiss specializes in medical dermatology and dermatology research. He has particular expertise in the treatment of actinic keratosis (pre-cancer), photodamage, psoriasis, rosacea, infectious disease, and skin cancer. He also performs cosmetic dermatology procedures.
Tips & Wisdom
Acne is the most common skin disease, afflicting 85% of the American population at some point in their lives.
For some individuals, acne may be persistent or severe enough to cause scarring and warrant prescription therapy. In many circumstances, however, acne is a relatively mild affliction that can be treated with over-the-counter (OTC) medications. The two main ingredients in OTC acne preparations are salicylic acid and benzoyl peroxide.
Salicylic acid is commonly found in acne washes and spot treatments. Acne lesions form when proteins, called keratin, plug hair follicles in the skin. Salicylic acid works by peeling the top layer of the skin and dissolving the keratin that is plugging the follicles. It is a relatively weak treatment, but can help in the milder forms of acne. Slight dryness and peeling skin can be side effects of salicylic acid.
Benzoyl peroxide (BP) attacks acne in several ways. The compound unplugs hair follicles, reduces inflammation and kills the skin bacteria that cause pimples to become inflamed. BP can be found in OTC products as a wash or gel formulation. Some prescription medications, such as Duac® and Epiduo®, contain benzoyl peroxide in combination with other anti-acne medications. Washes that contain BP are especially useful in treating acne on the back and trunk. Gels are best used as "leave-on" therapy for facial acne. Be careful when using benzoyl peroxide products, as they can bleach colored fabrics. Other potential side effects include skin irritation and allergy, with peeling, redness and itching.
OTC treatments come as single products, or grouped together in kits that provide a step-wise treatment regimen. There is no ideal product or kit for every patient, rather the best products are the ones that suit each individual's preferences.
Learn More
Professional Affiliations
About Me
Dr. Jonathan Weiss, MD is a board-certified dermatologist providing care to patients in the Atlanta area at Georgia Dermatology Partners.

Dr. Weiss has received the Physician Recognition Award from American Medical Association and American Academy of Dermatology (AAD), received a Presidential Citation Award from the AAD and has been a Castle-Connolly Top Doctor since 2001.

Dr. Jonathan Weiss also serves as adjunct assistant clinical professor of Dermatology at Emory University School of Medicine, lectures regularly to dermatology professionals at national meetings, and has authored or co-authored over 70 medical and dermatology publications in several journals.

He formerly served as President of the Atlanta Dermatological Association and the Georgia Society of Dermatologists, is on the Board of Trustees and Executive Committee for the Dermatology Foundation, and is a member of Medical Association of Georgia.

He is a reviewer and member of the Editorial Board of the Journal of the American Academy of Dermatology (JAAD) and a reviewer for several other medical journals.

Education & Training
Bachelor of Science, University of Michigan with Highest Distinction, 1980
Medical degree, University of Michigan, Ann Arbor, MI, 1984
Internship, Internal Medicine, University of Michigan, 1984-85
Dermatology Training, University of Michigan, 1985-88
Chief Resident, University of Michigan, Department of Dermatology, 1987-88
Gwinnett Dermatology, P.C.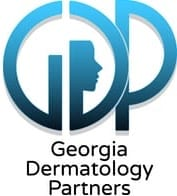 Georgia Dermatology Partners, PC wants you to feel good in your skin! That's why we take a comprehensive Total Skin Care approach to skincare. We provide caring, personalized, highly professional general and surgical dermatology care for infants, children, adolescents and adults of all ages. We compliment those services by offering cosmetic procedures such as Botox, Dermal Fillers and Chemical Peels. This allows our patients to have the best treatment options possible for all their skincare needs and concerns – all under the direct care and supervision of board certified dermatologists.