Medical Expertise
Dr. Neuhaus specializes in adult medical dermatology with expertise in treating a variety of skin conditions, including skin cancer, acne, eczema, rashes, and psoriasis.
Professional Affiliations
About Me
Dr. Kristin Neuhaus, MD is a board-certified dermatologist providing care to patients in Central Oregon at Bend Dermatology.

Education & Training
Dr. Neuhaus graduated Alpha Omega Alpha and first in her class from OHSU School of Medicine, and completed her residency at OHSU. She received her undergraduate degree from the University of Oregon.
Personal
Dr. Neuhaus developed an interest in medicine, first through veterinary work on the family farm. Her childhood family physician became her mentor and she worked with him in clinic and on house calls throughout high school and on college breaks until she started medical school. In medical school she fell in love with dermatology.
Bend Dermatology Clinic, LLC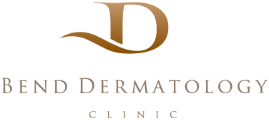 Primary Location
East Bend Main
2747 N.E. Conners Drive,
Bend, Oregon, 97701
(541) 382-5712