Dr. Michael Morse, MD
Physician
Neurology
Specializes in Epilepsy, Multiple Sclerosis
Fayetteville, Arkansas
View map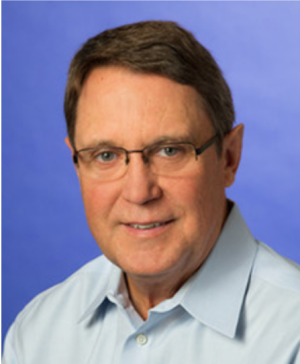 Medical Expertise
Dr. Morse practices adult neurology and specializes in the diagnosis and treatment of Epilepsy, Back & Neck Pain, Migraine Headache and Multiple Sclerosis (MS).

Dr. Morse also offers Botox injections for the treatment of migraine headache, dystonia and spasticity and performs Electromyography (EMG) to diagnose neuromuscular conditions.
About Me
Michael Morse, MD is a board-certified Fayatteville neurologist providing care to patients in Northwest Arkansas and Mana Medical Associates. He is board-certified in neurology, neuroimaging, and EEG.

In addition to practicing medicine, Dr. Morse has been an Assistant Professor of Neurology at the University of Arkansas School of Medicine since 1991 and also was an instructor at University of Texas, Texas A & M, and Texas Women's University.

Dr. Morse has participated in medical research for Migraine Headaches, Parkinson's Disease, Depression, Insomnia, Stroke, Multiple Sclerosis, Epilepsy, Restless Leg Syndrome, and Spasticity.

In 2017, Dr. Morse received the 2017 Hope Award from the MS Society for his 30 years of serving patients with multiple sclerosis.





Clinical Assistant Professor, University of Texas, San Antonio, 1981-1986
Clinical Instructor, Uniformed Services, University of Health Sciences, 1981-1986
Instructor in Neurology, University of TexasHealthSciencesCenter at Dallas, 1978-1981
Adjunct Professor of Neurology, Texas Women's University, Denton, Texas
Assistant Professor of Neurology, TexasA&MUniversity, 1986-1990
Assistant Clinical Professor, Department of Neurology, University of Arkansas School for Medical Sciences 1991-present
Membership in Professional Organizations
Phi Kappa Phi, Honor Society, 1971-Present
Alpha Omega Alpha, 1976-Present
American Medical Association, 1987-Present
Arkansas Medical Society, 1984-Present
American Academy of Neurology, 1979-Present
American Society of Neuroimaging, 1991-Present
President, WCMS 1996
Washington Co. Medical Society 1991-Present
Positions Held
Staff Neurologist, Wilford Hall USAF Medical Center, Lackland AFB, Texas, 1981-1986.
Assistant Chief, EEG Laboratory, Wilford Hall USAF Medical Center, Lackland AFB, Texas, 1981-1984: Chief 1984-1986.
Chief, Evoked Potentials Laboratory, Wilford Hall USAF Medical Center, Lackland AFB, Texas, 1984 – 1986.
Staff Neurologist, Scott-White Clinic, Temple, Texas, 1986-1990.
Private practice, Fayetteville, Arkansas, 1990-Present.
Chief of Medicine, NorthwestMedicalCenter, Springdale, Arkansas, 1999 and 2001.
Chairman of the Credentials Committee, NorthwestMedicalCenter, Springdale, Arkansas, 1998-2009.
Education & Training
Medical Degree: Tulane Medical School
Medical Internship: Baylor University Medical Center
Neurology Residency: University of Texas Health Science Center
Neurological Associates
At Fayetteville Diagnostic Clinic, you will find board-certified internal Best of NWA 2018medicine physicians and up to date facilities in one convenient location. FDC can be your starting point for medical care, whether you're looking for a new primary care physician or seeking a medical specialist. Our independent, physician-owned facility encourages teamwork and collaboration, increases efficiency, and makes your health care experience easier.
Primary Location
Fayetteville Diagnostic Clinic
3344 N. Futrall Drive,
Fayetteville, Arkansas, 72703
(479) 582-7330