Dr. Oliver Jeffery, MB, ChB
Physician
Neurology
Specializes in Clinical Neurophysiology, Epilepsy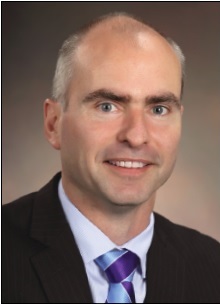 Medical Expertise
Dr. Jeffery diagnoses and treats a wide range of neurological disorders and has in-depth experience in managing seizure disorders (epilepsy).

About Me
Dr. Oliver Jeffery is a board-certified neurologist and epileptologist providing care to patients at Wyoming Neurology.

Hailing from New Zealand, Dr. Jeffery moved with his family to Casper in September, 2014.

Education & Training
Dr. Jeffery completed his undergraduate education in Biochemistry and received his medical degree from Otago University in 2001. He then received general medical and neurology residency training for 7 years at various hospitals in New Zealand. He then spent 3 years at the Mayo Clinic completing a Fellowship in advanced neurology, Clinical Neurophysiology and epilepsy.