Mohs Surgery 101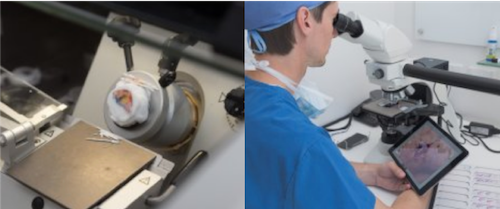 Mohs micrographic surgery is a specialized and highly effective technique for the removal of skin cancer.

The procedure was developed by Dr. Frederic Mohs and is now practiced throughout the world.

During the Mohs procedure, the tissue that is removed is immediately examined under a microscope to ensure that the cancer and any of its extensions ("roots") have been removed while minimizing the removal of healthy skin.

Due to the precise manner in which tissue is removed and examined, Mohs surgery has the highest reported cure rate for skin cancer.

When Mohs surgery is used for the initial treatment of skin cancer, its 5-year cure rates are reported to be 99%.
When used as the initial treatment of skin cancer, Mohs surgery leads to 99% cure rate after 5 years.
TRUE. 5-years after treatment, 99% of skin cancers treated with Mohs surgery will not recur.
Show All
Summary
Treatment
General