Vitiligo 101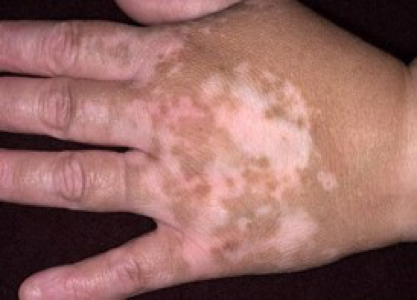 Vitiligo is a common skin disorder that causes pigment to be lost from the skin resulting in irregular white spots or pale patches.

Vitiligo may appear at any age.

Although it is a progressive condition, many people experience years or decades without experiencing any changes.

Vitiligo is not contagious.
FALSE. Vitiligo is not contagious. Although people may worry about "catching" it, vitiligo cannot be transmitted from one person to another.
Show All
Condition
Treatment
Medications
Procedures
Surgery
General