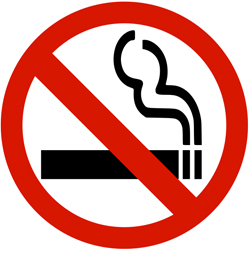 It's never too late to quit smoking. Quitting smoking now improves your health and reduces your risk of heart disease, cancer, lung disease, and other smoking-related illnesses.
Tobacco use can lead to tobacco/nicotine dependence and serious health problems. Quitting smoking greatly reduces the risk of developing smoking-related diseases.
It can be difficult to quit smoking, but there are helpful treatments and resources.
Nicotine Dependence
Most smokers become addicted to nicotine, a drug that is found naturally in tobacco. More people in the United States are addicted to nicotine than to any other drug. Research suggests that nicotine may be as addictive as heroin, cocaine, or alcohol.
Quitting smoking is hard and may require several attempts. People who stop smoking often start again because of withdrawal symptoms, stress, and weight gain.
Nicotine withdrawal symptoms may include:
Feeling irritable, angry, or anxious
Having trouble thinking
Craving tobacco products
Feeling hungrier than usual
Health Effects of Smoking
Smoking harms nearly every organ of the body. Some of these harmful effects are immediate.
Benefits of Quitting
Quitting smoking can help most of the major parts of your body: from your brain to your DNA.
Tobacco smoke contains a deadly mix of more than 7,000 chemicals; hundreds are harmful, and about 70 can cause cancer. Smoking increases the risk for serious health problems, many diseases, and death.
People who stop smoking greatly reduce their risk for disease and early death. Although the health benefits are greater for people who stop at earlier ages, there are benefits at any age. You are never too old to quit.
Why Do YOU Want to Quit?
You're thinking of quitting smoking. Do you know the reasons you want to quit?
If you're not sure, ask yourself these questions:
What do I dislike about smoking?
What do I miss out on when I smoke?
How is smoking affecting my health?
What will happen to me and my family if I keep smoking?
How will my life get better when I quit?
Once you know your reasons for quitting, remind yourself of them every day. It can inspire you to stop smoking for good.
Ways to Quit Smoking
Most former smokers quit without using one of the treatments that scientific research has shown can work. However, the following treatments are proven to be effective for smokers who want help to quit:
Brief help by a doctor (such as when a doctor takes 10 minutes or less to give a patient advice and assistance about quitting)
Individual, group, or telephone counseling
Behavioral therapies (such as training in problem solving)
Treatments with more person-to-person contact and more intensity (such as more or longer counseling sessions)6
Programs to deliver treatments using mobile phones
Medications for quitting that have been found to be effective include the following:
Nicotine replacement products, such as gum, lozenges and patches.
Prescription non-nicotine medications: bupropion SR (Zyban®) andvarenicline tartrate (Chantix®)
Counseling and medication are both effective for treating tobacco dependence, and using them together is more effective than using either one alone.
Resources
For supprt in quitting, you can access free assistance through these Quitlines.
1-800-QUIT-NOW (1-800-784-8669)
1-855-DEJELO-YA (1-855-335-3569)
You also can connect with others and grow your support network through Smokefree's social media resources:
Facebook ? SmokefreeUS
Twitter ? SmokefreeUS
Give your social circle a boost by connecting with other people who share your interests. Think about the things you like to do. Then start a conversation with someone new. Chances are, you'll find you have things in common.
Make quitting easier by teaming up with a friend who wants to quit too.
Stop Smoking

Summary
Procedures
Self-Care
Show All