Atopic Dermatitis 101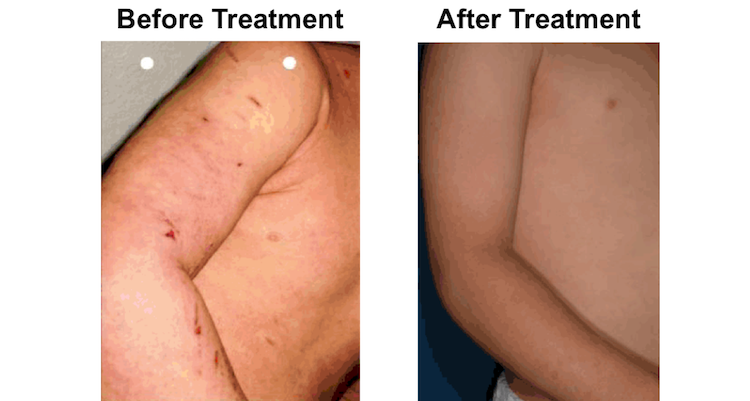 Atopic dermatitis (AD) is a chronic skin condition that causes dry, itching, and inflamed skin.

Atopic dermatitis is very common and nearly 20% of people will have atopic dermatitis at some time in their lives, most often as children.

Although many people will "outgrow" this condition by the time that they are teenagers, many adults still suffer from atopic dermatitis.

Fortunately, most cases of atopic dermatitis respond well to treatment and new medications are being developed.
Atopic dermatitis usually first appears in childhood.
TRUE. Most people first experience atopic dermatitis as children.
Atopic Dermatitis

Medications
Self-Care
Show All