How do your eyes work?
There are many different parts of the eye that help to create vision. We "see" with our brains; our eyes collect visual information and begin this complex process.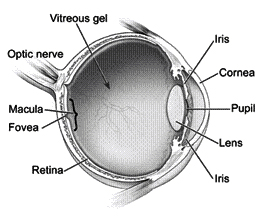 Light passes through the cornea, the clear, dome-shaped surface that covers the front of the eye. The cornea bends - or refracts - this incoming light.
The iris, the colored part of the eye, regulates the size of the pupil, the opening that controls the amount of light that enters the eye.
Behind the pupil is the lens, a clear part of the eye that further focuses light, or an image, onto the retina.
The retina is a thin, delicate, photosensitive tissue that contains the special "photoreceptor" cells that convert light into electrical signals.
These electrical signals are processed further, and then travel from the retina of the eye to the brain through the optic nerve, a bundle of about one million nerve fibers.
How can you keep your eyes healthy?
Incorporate your eye health as part of your regular health check-ups. Having a comprehensive dilated eye exam is one of the best things you can do to make sure that you're seeing the best you can and that you're keeping your eyes healthy.
Millions of people have problems with their vision every year. Some of these problems can cause permanent vision loss and even blindness, while others are common problems that can be easily corrected with glasses or contact lenses.
What is a comprehensive dilated eye exam?
A comprehensive dilated eye exam is a painless procedure in which an eye care professional examines your eyes to look for common vision problems and eye diseases, many of which have no early warning signs. Regular comprehensive eye exams can help you protect your sight and make sure that you are seeing your best.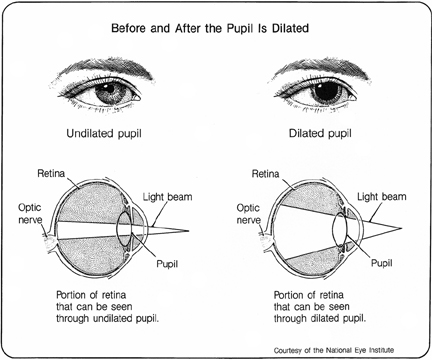 Common Vision Problems
The most common vision problems are refractive errors, more commonly known as: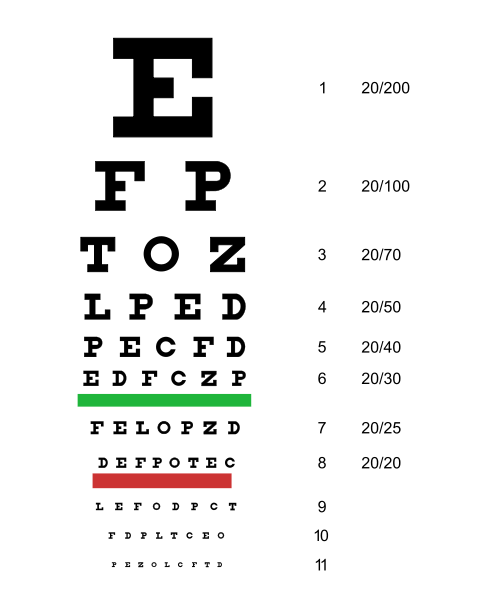 Myopia or Nearsightedness,
Hyperopia or Farsightedness,
Astigmatism and
Presbyopia
Age-Related Macular Degeneration
Age-related macular degeneration usually occurs in people who are age 50 and older. As people get older, the risk increases. Other risk factors include the following:
Smoking. Research shows that smoking increases the risk of AMD two-fold.
Race. Caucasians are much more likely to get AMD than people of African descent.
Family history. People with a family history of AMD are at higher risk.
Cataract
The risk of cataract increases as you get older. Other risk factors for cataract include:
Certain diseases such as diabetes
Personal behavior such as smoking and alcohol use
The environment such as prolonged exposure to sunlight
Diabetic Retinopathy
All people with diabetes--both type 1 and type 2--are at risk
During pregnancy, diabetic retinopathy may be a problem for women with diabetes
The longer a person has diabetes, the greater his/her chance of developing diabetic retinopathy
Glaucoma
Anyone can develop glaucoma. Some people, listed below, are at higher risk than others:
African Americans over age 40
Everyone over age 60, especially Mexican Americans
People with a family history of glaucoma
---
Last updated April 17, 2013.
Reference: National Eye Institute