Physicians and other medical professionals report frequently sharing patient education content and tools with their patients, and that access to patient education resources are a top reason for visiting a website.
An April 2019 report EPG Health, "The Evolving Role of Websites for Healthcare Professionals", provided survey data and feedback from medical professionals, pharmaceutical marketers, and digital solution providers regarding the provision of web-based services to healthcare professionals (HCPs).
When asked "How often do you share the following content and tools with patients":
68% reported sharing disease education materials frequenty or very frequently
59% reported sharing production information frequently or very frequently
55% reported sharing adherence tools frequently or very frequently
The report also asked healthcare professionals to state the top 3 things that they seek from a website. Their responses were as follows:
62% seek "material for me to share with my patients"
58% seek "support with prescribing decsions"
52% seek "support with diagnosis
40% seek information about services for patients"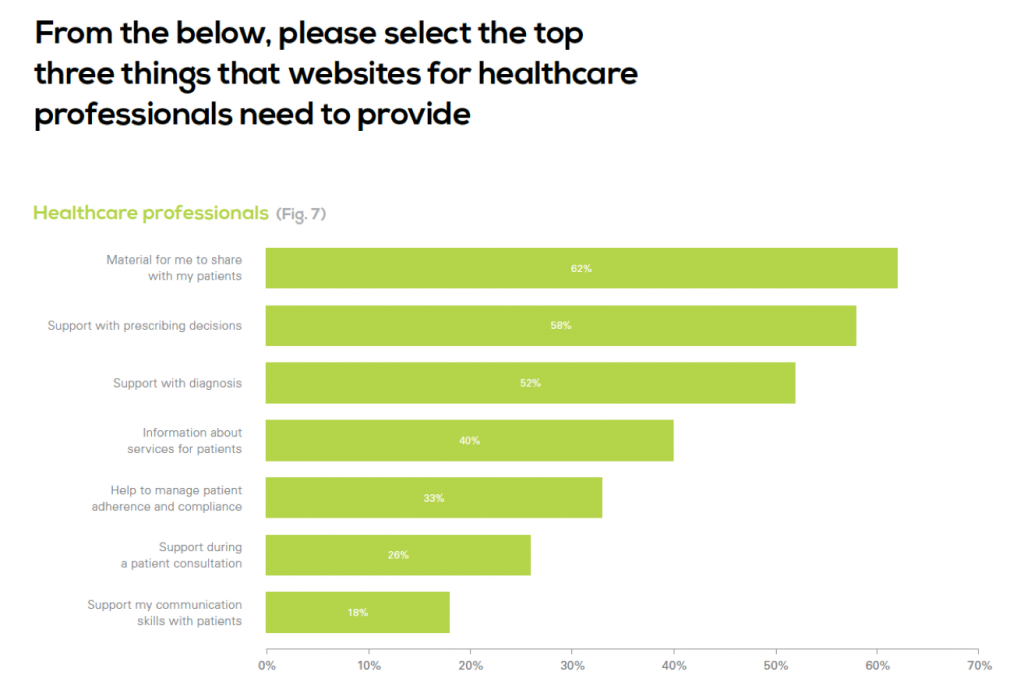 In addition, 47% of healthcare professionals report going to a professional website very frequently(daily) or frequently (weekly) to access resources to share with patients.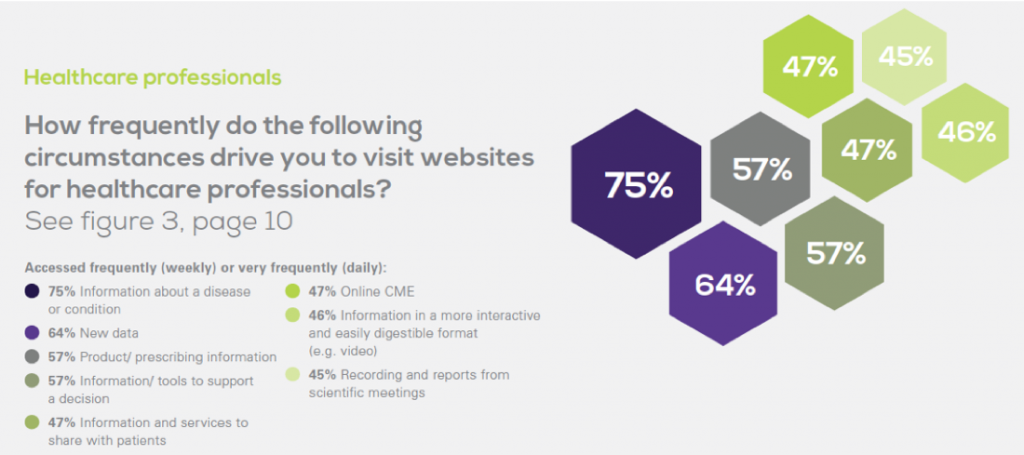 Overall, the EPG Health report shows how much physicians and other medical professionals value access to tools that help them to support their patients.
Pharmaceutical firms, device manufacturers and other organizations that wish to provide value to medical professionals should consider this stated need when developing their digital marketing strategies.